WORKPLACE EXPERIENCE
Distinct floor plates with captivating views
Propelling the
Future of Work
Unique curved workplace floors ranging in size from 17,000 SF – 32,000 SF
Across diverse industries of financial services, law, consulting, biotech, and more
Spread over 81 floors across 2 towers
Including new Aries Club private terrace
Uninterrupted cellular service from the lowest level of the garage to the top floor of the complex via an integrated antenna (DAS) system
Modernized remotely operated temperature controls (DDT system)
Building app for integrated tenant mobile access to building entry, amenities, services, and wayfinding
Touchless bathroom access and fixtures
Destination dispatch elevators Workspaces that drive world-class business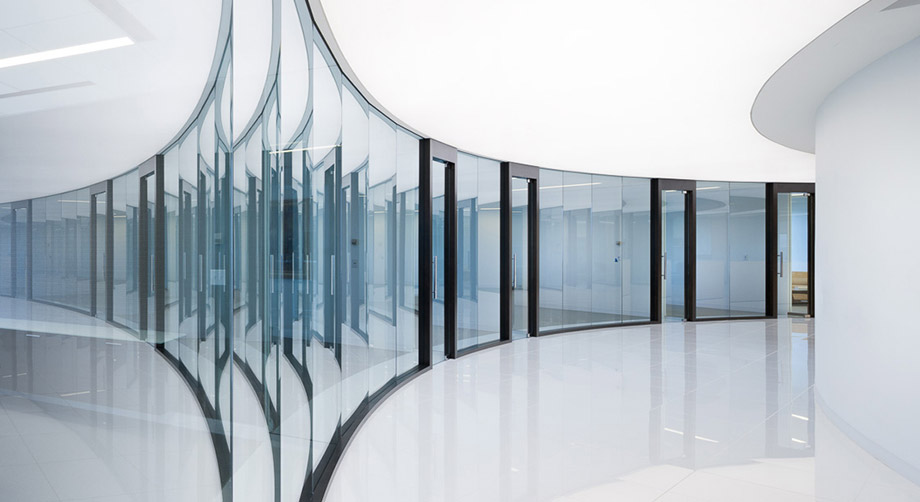 We think outside the box. Our towers with distinctive curved floor plates offer a best-in-class workplace experience, enabling tenants to build business and shape the future.
Most other towers are burdened with numerous columns and other structural elements that inhibit space planning by limiting flexibility. International Place was designed with minimal obstructions.
*Compared to a competitive set average
Our urban beekeeping program, producing IP-branded honey, is one of the unique ways we put our sustainability values into practice. In partnership with Alveole, we're shaping a more responsible workplace of the future.